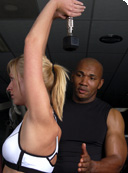 We make it easy to insure
your success!
Welcome to the leading online resource for insurance programs to the fitness industry. Here, you will find a wide range of insurance products that provide coverage for every type of fitness professional. From personal trainers. To Pilates and yoga studios. To multi-purpose fitness facilities. For over twenty-five years, we have been the insurance choice of the fitness industry.
We have developed branded programs with leading certifying authorities such as the National Academy of Sports Medicine (NASM), the Aerobics and Fitness Association of America (AFAA), the American Council on Exercise (ACE), the National Council on Strength and Fitness (NCSF) and Stott Pilates. We also cater to the National Federation of Professional Trainers (NFPT).
---
Insurance is too important to ignore. Take a few minutes now, to protect yourself and your business every day.